It's finally Oscar night. It seems like so long ago that the nominees were announced. I was all fired up to see all eight Best Picture nominees, but my enthusiasm kind of waned here at the end. I have seen five of the movies. I could easily have seen all of them, but like I said, I lost my enthusiasm somewhere along the way.
I am still going to watch the Oscar show, though. In fact, I've been watching the red carpet presentations for two hours at least. What makes me laugh is how serious the "fashion" people take it. Some of the comments I've heard have made me giggle, but the person making the comments wasn't trying to be funny. So far my favorite absurd comments come from Khloe Kardashian when she said that Anna Kendrick's dress (which I thought was gorgeous) looked more appropriate for a beach wedding than the Oscars.
Then I laughed when Kelly Osbourne said that Cate Blanchett's "statement necklace" looked more like a "SAG award statement necklace than an Oscar statement necklace."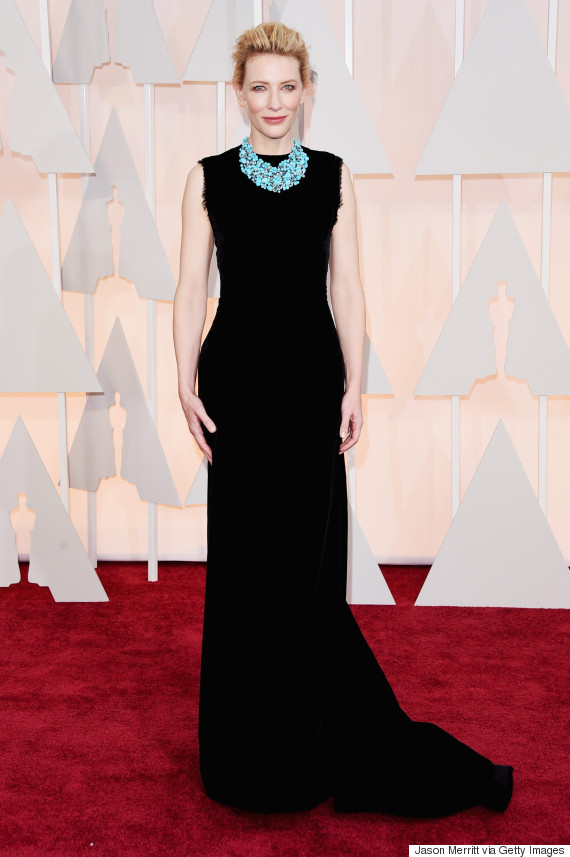 I think Cate's necklace is beautiful and I loved how she paired it with a very simple and elegant black dress.
But what do I know? I'm just a middle-age suburban schlub housewife. I'm not glamorous and fashionably knowledgeable like Khloe and Kelly.
;)
Show time!